After having breast surgery every woman is excited to buy a bra that fits her new size and shape. Every woman receives some specific instruction from the surgeon on the healing process and taking care of her breasts and advice on the best bra after breast surgery.
You must find the bra that will help you to heal and to get the desired shape. The post-surgical bra is important for reducing swelling and preventing implants from moving.
The following are the bras that prove the best bra after breast surgery.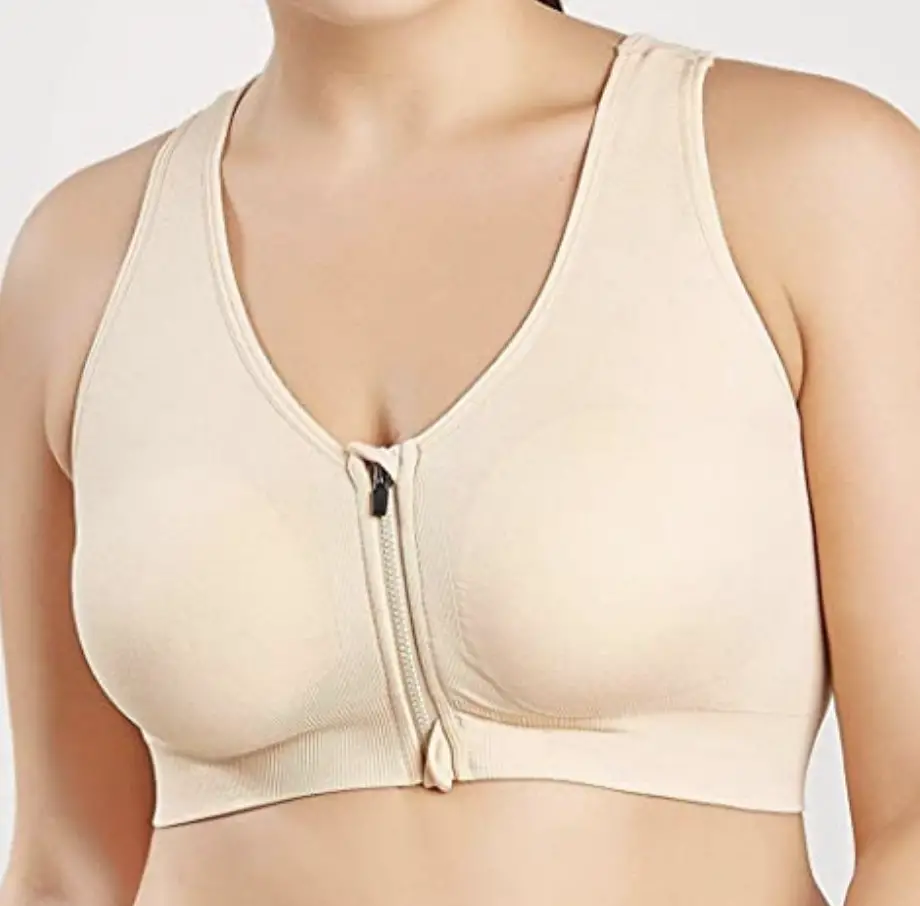 Post-surgical comfort compression bra
A post-surgical comfort compression bra gives brilliant support and comfort to the post-surgical breasts. It comes in different colours and designs to give a feel of looking beautiful to all the women after breast surgery. It is made up of a very soft texture that comforts you during recovery from breast surgery. According to the manufacturer of this bra you can wear it straight after the surgery, it doesn't harm you in any way. The comfortable fit of the compression bra makes it eligible to use as a regular sports bra.
Annette women's post-surgical bra
Annette women's post-surgical bra is made up of very soft fabric with a wire-free design. It doesn't irritate your skin or wounds after breast surgery. It has a front closure that makes it easy to wear, as you cannot extend your arms more after breast surgery. The wire-free supportive and soft cups ensure you a comfortable recovery process. The high racerback provides support and don't let the straps to slip off from the shoulders. It is the best bra for every type of breast surgery or procedure.
Postoperative bras
Postoperative bras can be a critical part of your recovery after breast surgery. They help reduce swelling, support implants that tend to drop and provide an easy way to attach drainage tubes if you have them after your surgery. Not all surgeons recommend using one though – some believe they cause too much pressure on the skin as it heals from tissue flap breast reconstruction procedures like mastectomies or lumpectomies. Ask about post-surgery bra use with your surgeon before going into any procedure for their recommendation and whether or not they'll supply one during surgical prep in case follow up appointments are needed afterwards!
To find the right post-procedure bra, you'll want one with adjustable straps and closures to avoid having to twist or stretch. You may not realize it, but a wire can cut into your skin even if there is numbness from surgery.
A longer band will feel less restrictive than a shorter band due to its narrower fit around the torso area of your body which prevents chafing that accompanies tight bands like these.

A good choice for finding relief after any procedure would be choosing an undergarment that's flexible enough so you're free – without wires!  
Wires can actually hurt more because they are cutting in on sensitive areas when some people who have just had work done might still need their sensation boosted back up again.
Soft fabrics and pockets are two things to look for if you intend to wear a prosthesis after surgery. You should also avoid tight, tough materials in favor of stretchy cotton or high-cotton combinations.
When are post surgery bras used?
You may need to wear a special bra after: